November 19th, 2007 (02:25 pm)
current location:
Home
current song: Chain - Air Gear
Ah well... Everything is complete and all I have to do is find a job before I can relax and settle into a school-free life. Sorry for the long hiatus. Between exams, my family and signing out (It seems I'd lost two of my text books) I couldn't find the patience or time to wait for LJ to load and to post and read (and quite a bit of reading and reviewing I have to do).

I get my results for my HSC on the 19th Dec. So you'll be hearing from me then. I don't think I went all that well in History, but I think I passed which was all I was aiming for. English I should do fine in; it was a cinch.

For all those interested, chapter 16 of Dubious Relations is up, whilst the first chapter of Mortal Sensations is just about done. Unfortunately, my MAR fiction's suffering. XD It'd be too good to be true if it weren't . Hopefully I can get myself into a routine and not procrastinate all the time.

And now, to SPAM the rest of this with Art (warning: Smut):


ShibiHiashi (Naruto) - 'Not Here' and 'Zipper'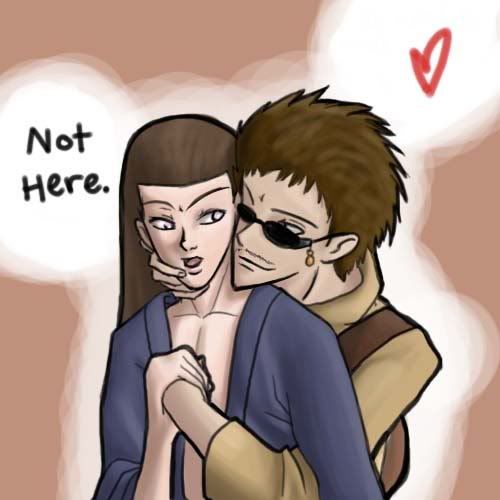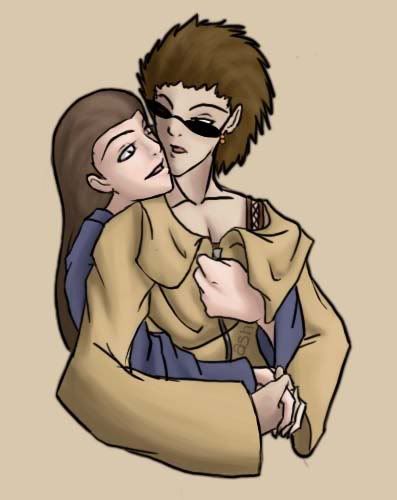 I'm kinda obsessed with this pairing right now. Or perhaps it's better to say I'm into Aburame/Hyuuga pairings, as I can't seem to get enough of ShinoNeji, ShinoHinata and ShibiHiashiHizashi either... Anyway... The first one's got two different drawing styles in it; I didn't realise until I'd started colouring and it didn't look horrible, so I left it. Whilst the only thing I like in the second one is Hiashi's face. So pretty it is... *strokes*
JiraiyaOrochimaru - 'Ready and Waiting'
Er... Yeah. My first piece of smut. Drawn because - well - it needed to be drawn! It's Orochimaru for Pete's sake! I'm amazed I couldn't find others like it. And if only pictures could move... I can see Jiraiya's hand twitching with excitement now.
Dead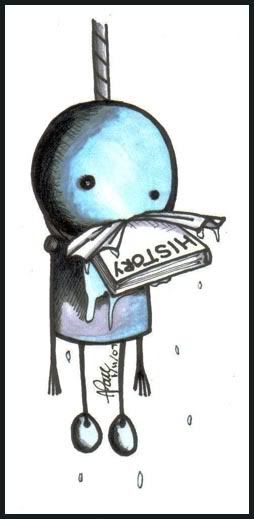 I'm sure we've all felt like this because of our studies. This little guy (which my aunt thinks is adorable), represents my brain after my history exam. Completely dead.
And finally:
Kazuo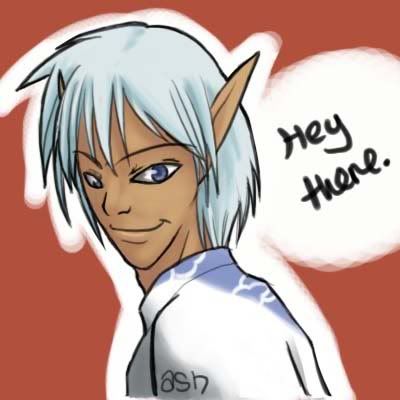 Anyone who's been reading my fic Dubious Relations should know who Kazuo is. If not, well... Let's just say he's a bat demon. With a few tweaks here and there I'll be completely happy with him. (I warn you though, don't stare, drool, hug or otherwise breathe in Kazuo's direction; his darling mate will kill me and castrate him; she's a very, very scary, pregnant demon)